A Booklet is a small bound book that has a paper cover and a limited number of pages. As you would expect from its name, a booklet is generally smaller in size than most books. For example, 5.5″ x 8.5″ is a very popular size for a booklet. We are here to provide Booklet Printing Services for you at reasonable prices.
Booklets are one of the most important promotional tools, which are a must for any business. Booklets allow you to deliver eye-catching, useful, targeted information to your customers in a way that professionally brands your company and generate sales.
Booklets come in many shapes and sizes but are generally smaller than books at approximately 4 to 48 pages, with soft covers and simple saddle-stitched binding. A typical booklet style is a stack of 2 or more sheets of letter-size paper, folded in half. The number of pages is always divisible by 4, such as 4 pages, 8 pages, 12 pages, etc. Of course, you can leave some of those pages blank.
Booklets hold lot of information. When designing a booklet for marketing, you have enough space to place all the information that you need a potential client to know about your business in more than one package. …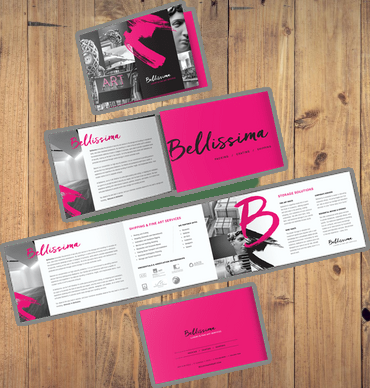 Ask for the Quotation